GeoDrilling Website (5 Users)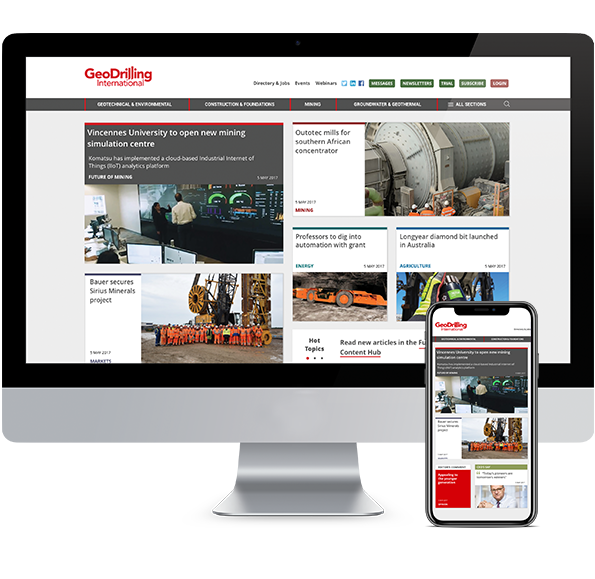 GeoDrilling International's website-only subscription offers drilling engineers, contractors, consultants and equipment manufacturers highly specialised information on every aspect of drilling in soils and rocks.
You receive:
5-user website access
In depth articles from industry experts examining a variety of products and techniques
Detailed equipment reviews and reports giving insight into technical problems and solutions
Information on suppliers, forthcoming events and recruitment trends
Coverage of Mineral resources exploration, Piling, Construction, Quarrying, Environmental testing, Water well, Ground consolidation, Geothermal works and more.
From £10* per user, per month.